Some of the case studies involved with Tokai Denshi are described. Refer to them for troubleshooting or to review new system implementation.
Application examples in Japan
Company name

Shinsyu Meitetsu Transport Co., Ltd.

Description of business

General distributor for the transportation of flowers, vegetables, and fruits; distribution processing; chartered direct shipment; and moving services

(1) General truck transportation services
(2) Road transportation dealer business
(3) Compact truck transportation services

Number of employees

190

Number of vehicles

150 (+300 from affiliate companies)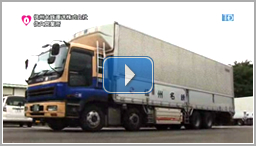 The Saku office currently has 22 drivers and uses the ALC-PRO II for roll call alcohol testing. They previously used compact, handheld breath analyzers, which showed large variations in the test results.
"Particularly, heavy smokers often failed to pass the tests. As the conventional units were affected by various factors aside from alcohol, it was difficult to manage the results properly," said the person in charge.
Adobe Reader is required to view PDF files.

Download Adobe Reader